or at least I hope it is. *lol* Yep, I'm back and it's only been 2 days. Gotta be a record! Anyway, I spent all last night doing avatars/icons. I'm still not getting it though, I don't think. My icons aren't half as good as those I've seen elsewhere. I just can't figure out how they do it! *tsks*
Anyway, today I've got 14 "Arwen" icons and 15 "Legend of Zorro" icons. Let me kwow what you think and please, PLEASE if you have any constructive criticism or suggestions, don't hesitate to let me know!!
(
29 avatars/icons
Collapse
)
That's all for today, I guess. Visit again soon, eh? And, if you use any of them, please credit me. Thanx much! *hugz f-list*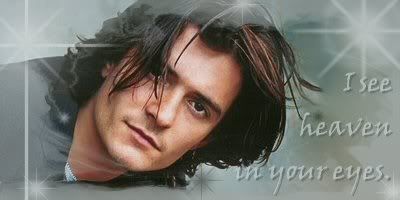 No, I see heaven in YOUR eyes, Orlie!
Current Mood:
sleepy
Current Music: Remembering You - Steven Curtis Chapman